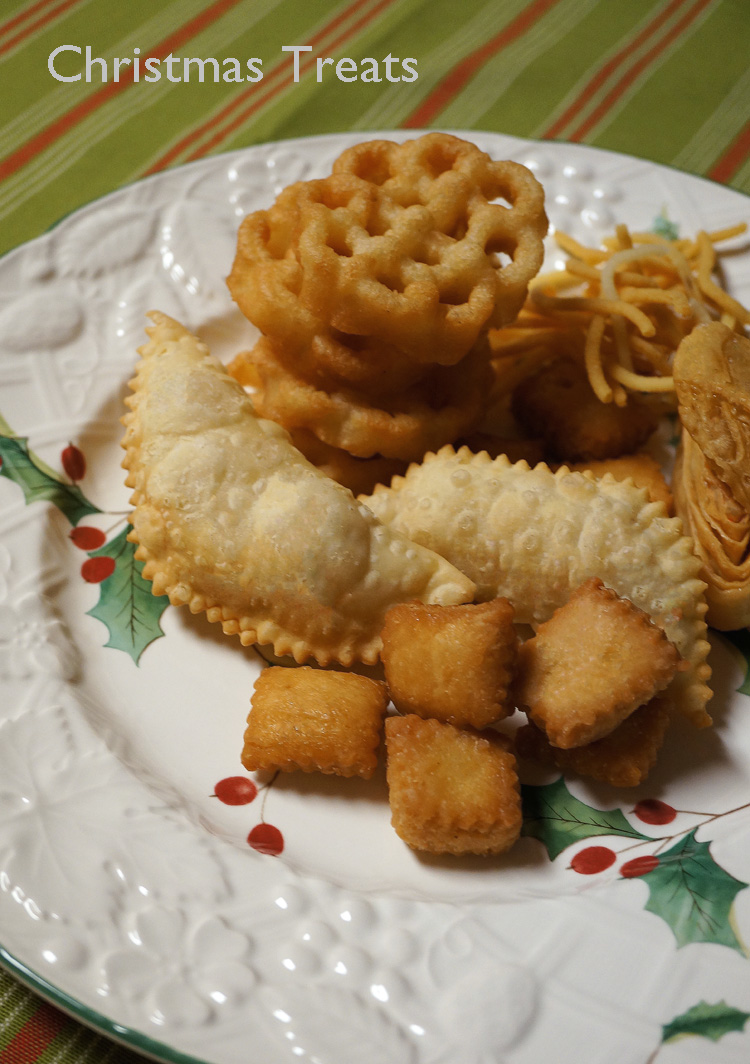 There are only seven more days to Christmas! Are you ready? My friend and I spent the last two days in my kitchen making Christmas treats for our families. Karanji, rose cookies, namkeen, murukku, ladoo, and chirote are some of the goodies that most Indian homes make during this time of the year. Making these treats can be time-consuming, so about two years ago, I teamed up with my girlfriends to make the process quicker and more fun! While working together we shared stories from our childhood, laughed at pranks we had pulled off, and learned from each other. Time flew by, and before we knew it, we were able to fill our "dabbas" with traditional Christmas delights.
Do you have your own Christmas cooking family tradition? Anyone out there with a good recipe for kul kuls? Please share, either on my Facebook page or here on my blog.
Karanji is everyone's favorite, so I'm re-posting this recipe for you. I've also included a new simple semolina filling.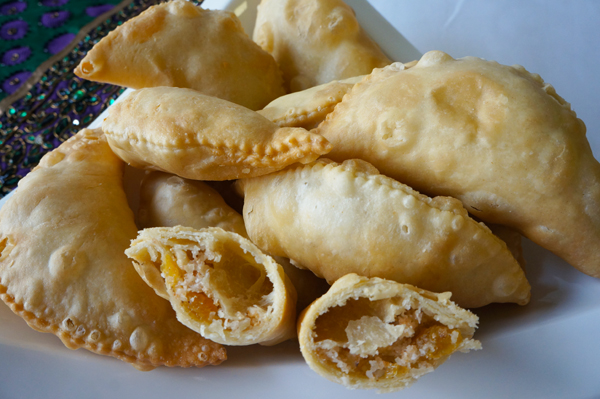 Karanji with Semolina (Sooji) Filling
Ingredients:
1 cup fine semolina
1 tablespoon poppy seeds/khus khus, (optional)
1 cup desiccated coconut, (unsweetened)
1/4 cup finely chopped nuts, (optional)
1/4 cup golden raisins, (optional)
1 cup fine sugar
1/2 tsp cardamom powder, (optional)
Directions:
Place a large wok, over medium-low heat. Add semolina and dry roast. Stir constantly so it does not burn. It is ready when its turns light brown and smells fragrant. Remove from the wok and put it into a large bowl. Dry roast the poppy seeds for two minutes. Add it to the semolina. Next, dry roast the coconut. Stir constantly until it turns light brown and fragrant. Add the roasted coconut, chopped nuts, raisins, sugar, and cardamom powder to the semolina. Mix everything well. Make this filling a day before you make the karanjis.