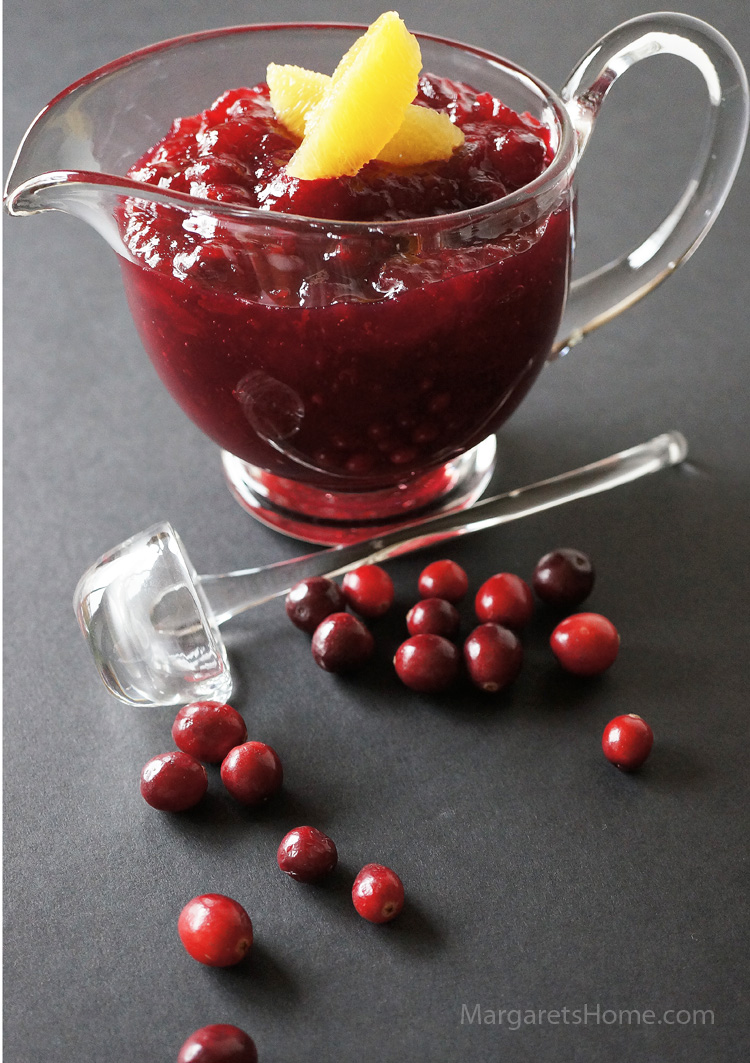 Happy Thanksgiving to all my readers and my Facebook friends. Here is a recipe for cranberry sauce that I make for my family Thanksgiving dinner. This recipe is so easy and delicious that you will never buy another can of cranberry sauce again! It has an Indian spin to it, in that, I add a little dry chilli flakes while cooking the cranberries, but it is totally optional. You can add it if you like. This recipe can be make in advance. Just heat it up and serve.
The recipe is very basic and you can make it your own by adding ingredients, such as, chopped Granny Smith apple, slivered almonds, pecans, ginger, cinnamon, nutmeg, and allspice. Instead of sugar you can use maple syrup and instead of orange juice you can use cranberry juice. So, once you have the basic recipe, you can dress it up with ingredients that you like.
Enjoy the tangy, sweet, and spicy taste of this super easy cranberry sauce at your thanksgiving table this year.
Cranberry Sauce
Prep time: 5 minutes
Cooking time: 12 minutes
Serves: 6

1 cup water
¾ cup granulated sugar
12 ounces fresh cranberries, (340 g)
½ cup fresh orange juice
¼ teaspoon dry chilli flakes, (optional)
1 tablespoon orange zest
orange segments for garnish
In a small saucepan bring water to a simmer. Add sugar, fresh cranberries, orange juice, chilli flakes, and zest. Stir until the sugar dissolves and the cranberries begin to pop. It will take about 10-12 minutes.
Remove, dish out into a beautiful bowl, garnish with orange segments, and serve.