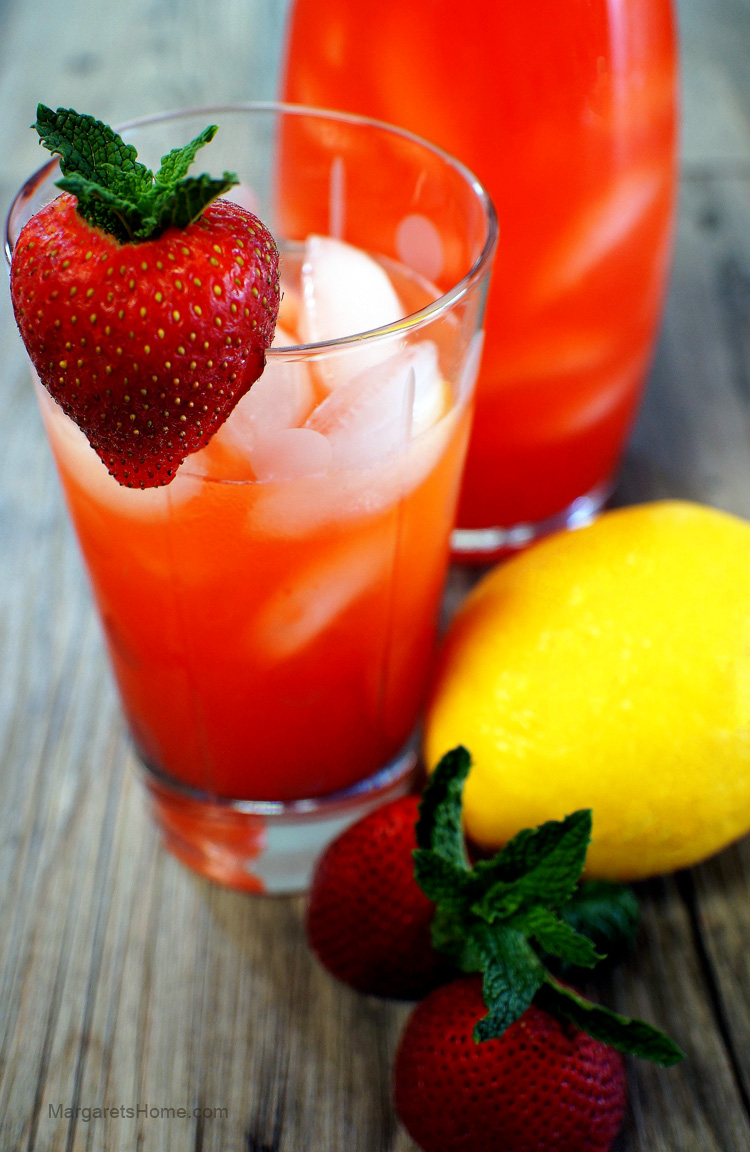 Strawberry lemonade is my all-time favorite drink. My recipe is made with ripe strawberries and freshly squeezed lemon juice. It's a refreshing drink that both adults and children will love. It also adds so much color and elegance to a breakfast or brunch table. Treat your mom to this delicious drink this coming Mother's Day!
Strawberry Lemonade
Prep time: 5 minutes
Cook time: 10 minutes
Serves: 4-6
Ingredients:
1 cup sugar
2 cups water
1 cup freshly squeezed lemon juice
3 cups hulled and roughly chopped fresh strawberries
2 cups cold water
Ice
4-6 whole strawberries, garnish
Mint leaves, garnish
Directions:
In a small saucepan, bring sugar and water to a boil, over medium-high heat. Once it comes to a boil, turn the heat to low and let it simmer. Stir occasionally until the sugar dissolves. Let it cool completely.
In a blender, puree the strawberries along with two cups of cold water. If you don't like the seeds, then strain the strawberry puree through a fine sieve. Pour into a pitcher. Add lemon juice and sugar syrup. Stir and refrigerate until well chilled. Pour into glasses filled with ice.
For the strawberry garnish:
Hull a firm, ripe strawberry. With the stem side down on a cutting board, cut the strawberry in half, but not completely. Carefully spread the slices apart so it sits on the edge of a glass. Add a small sprig of mint on top.