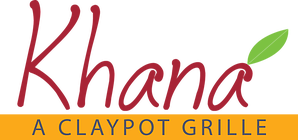 My son, daughter-in-law, and I recently visited Khana restaurant in Burtonsville, Maryland. The restaurant serves Indian food in a casual and bright ambience. I recommend it for a quick evening dinner or a grab 'n go lunch.
Khana gets high marks for service. As we walked in, we were greeted by none other than one of the owners! The restaurant seems to cater to customers with mild palettes. However, we were offered the option to bump up the spice level. I enjoyed the tandoori dishes which offered a surprisingly pleasant, smoky flavor – reminding me of great tandoors in India.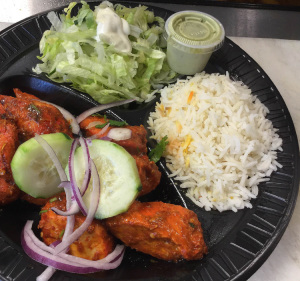 The menu itself is as intuitive as a fast food chain. Simply select a kabab, wrap, curry, biryani or salad. Vegetarian and non-vegetarian options are available for each. The restaurant also offers a variety of sliders. Very creative! Most dishes are accompanied by rice, naan, and a salad. The naan was my favorite – so good that I ordered extra! You'll probably do the same!
Khana's slogan is "Indian food, simplified." I think it describes my experience perfectly. I recommend you visit Khana if you're in the Burtonsville area.
Khana
15616 Columbia Pike
Burtonsville
301-421-1244
www.khanagrille.com
Sunday – Thursday 11 am – 9 pm
Friday   – Saturday  11 am – 10 pm
Prices: $5.99 – $10.99
Other: Wheelchair accessible; lots of parking available