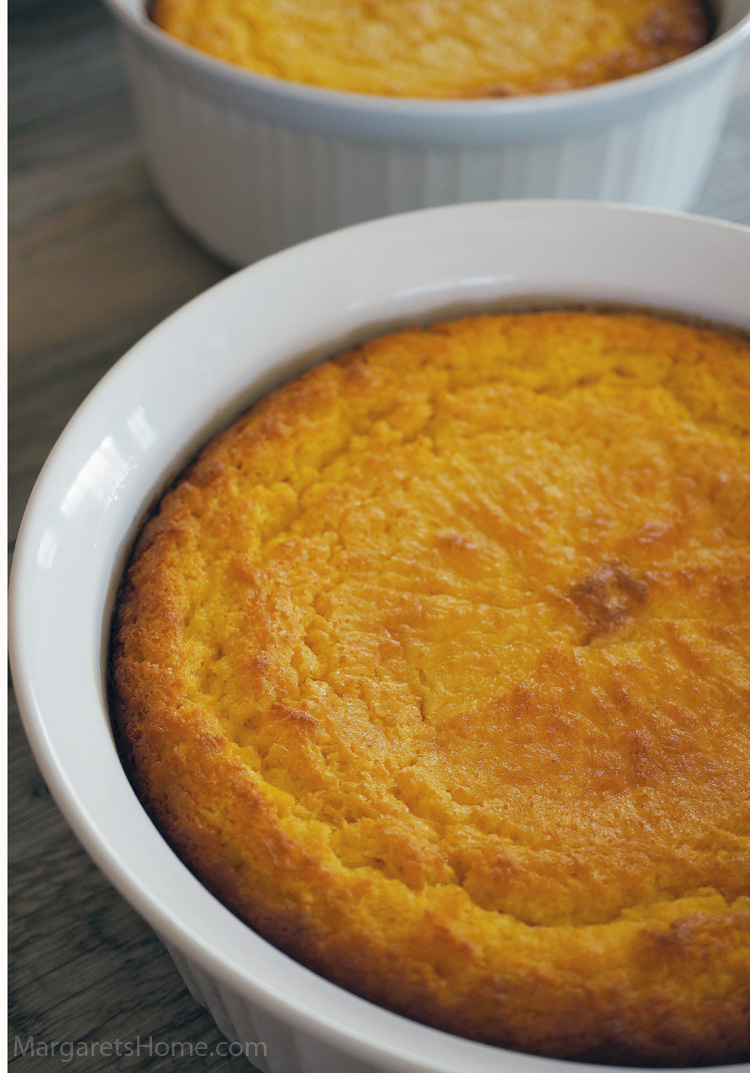 This recipe is for one of my best friends who came to our Thanksgiving dinner. She loves this sweet corn pudding and asked if I could post the recipe on my blog. So this one is for you, my dear girlfriend!
I double the recipe and put it in a 2-quart round casserole dish. I usually make two of them because one is never enough for Thanksgiving! I've been asked by some of you to share our Thanksgiving menu, so here it is. The picture below was taken by Esther George at our Thanksgiving dinner. Thank you, Essie.
Thanksgiving Menu – 2013
Cajun turkey
Scalloped potatoes
Wild rice with mushrooms
Stuffing with pine nuts
Green bean casserole
Sweet corn pudding
Cranberry sauce
Sweet potatoes with marshmallow topping
Corn bread with honey butter
Gravy
Stripped delight
Apple pies
Mint limeade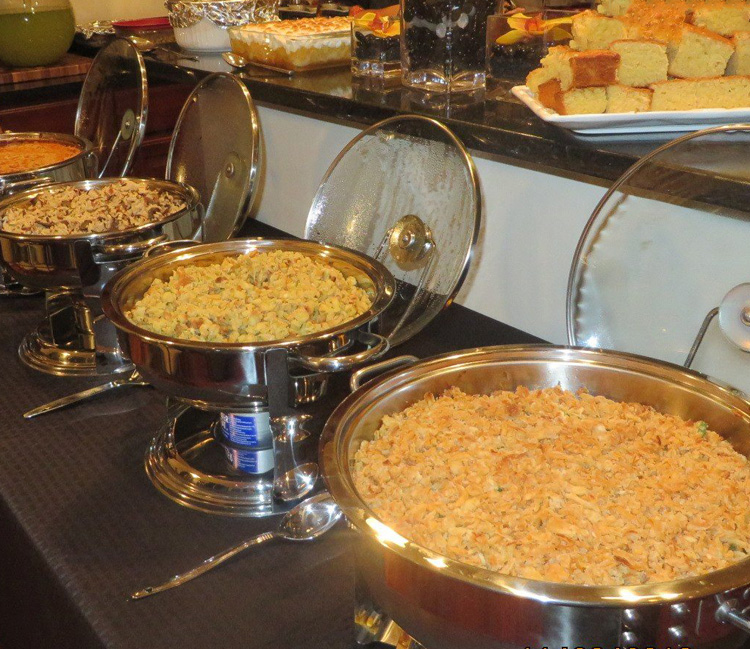 Sweet Corn Pudding
Adapted from epicurious.com
Prep time: 5 minutes
Cooking time: 50 minutes (includes time in the oven)
Serves: 8 (as a side dish)
4 cups frozen sweet corn kernels, thawed
4 large eggs
1 cup heavy whipping cream
½ cup whole milk
6 tablespoons sugar
¼ cup (½ stick) butter, room temperature
2 tablespoons all purpose flour
2 teaspoons baking powder
1 teaspoon salt
Preheat your oven to 350 degrees F. Butter an 8x8x2 inch square baking dish. Blend thawed corn, eggs, cream, milk, sugar, room temperature butter, flour, baking powder, and salt in a food processor or blender until the ingredients are almost smooth. Pour the batter into your prepared dish. Bake for 45 minutes until brown and the center is set. You will also see the pudding coming off the edge of the dish. Cool for ten minutes before serving.