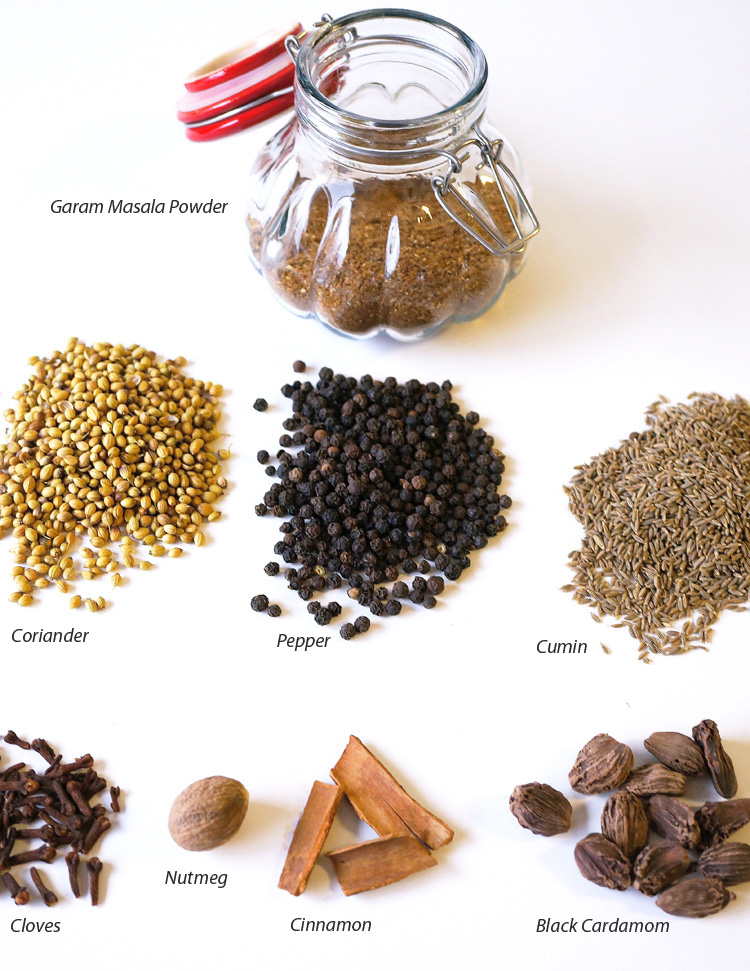 This home-made garam masala is the secret ingredient to my Chop n' Drop Chicken Curry recipe that will be posted next week. It is definitely a chicken curry recipe you will want to bookmark and save. It is also a great recipe for your children who may want to try their hand at cooking.
Garam masala in Hindi means "hot spice mixture." However, it is not hot like chilli pepper, but rather a pungent, warm, blend of exotic spices. The spices are roasted and then ground to a fine powder. In India, the composition of garam masala differs from region and household. Families take pride in preserving their recipes for their own special blend of garam masala, which they hand down from generation to generation.
You can buy garam masala powder from an India grocery store. It is usually added to a dish as the finishing touch in the cooking process. Once you make your own garam masala and you taste the difference it makes to your dish, you will never go back to buying store-bought garam masala again!
Home-made Garam Masala – Indian Spice Blend
Prep time: 5 minutes
Cooking time: 30 minutes
Makes: Half a cup
2 tablespoons whole coriander seeds
2 tablespoons whole black pepper
2 tablespoons whole cumin seeds
2 teaspoons cloves
4-inch piece cinnamon, broken into bits
12 black cardamoms
1 teaspoon grated nutmeg
Dry roast coriander seeds, black pepper, cumin seeds, cloves, cinnamon, and black cardamom in a small non-stick pan over medium-low heat. Stir occasionally to ensure even roasting. When the spices release their sweet aroma, it is time to turn off the heat and transfer the spices to another bowl. This process will take about 15-20 minutes. Cool the spices completely. Remove the outer covering of the black cardamoms and discard. Use only the seeds.
Grind all the roasted ingredients to a powder in a coffee grinder. You may want to do this in batches if your coffee grinder is small, like mine. I also sifted mine to make sure it was well ground. Once all the spices have been ground, add the grated nutmeg and mix well. Store in an airtight bottle in a cool, dry place. This recipe makes half a cup of garam masala.