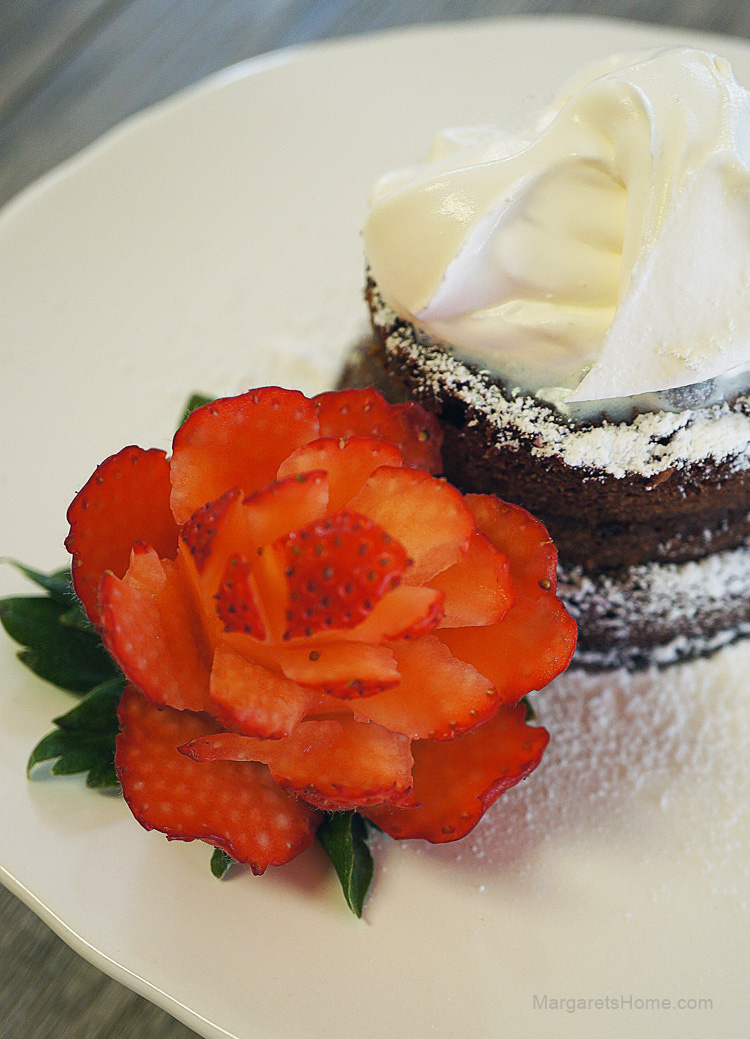 I am a strawberry lover and I'm not just talking about eating the fruit. I love its vibrant color and I think it is one of the most beautiful fruits. I like them so much that I had a whole bunch of strawberry kitchen gear – strawberry dinner set, strawberry canister set, strawberry napkin rings, potholders, and the list goes on! I haven't let go of my love for "anything strawberry" completely, because they are still sitting on my garage shelves!
A recent study called strawberries "brain berries" and confirmed that older adults who ate strawberries on a regular basis experienced improved brain function and memory. Needless to say, I've been eating my daily quota. One cup of fresh strawberries provides about 140 percent of our daily vitamin C needs. Strawberries are high in nutrients, antioxidants, and fiber and they are low on calories.
Many of you asked me how I made the strawberry rose that was on my Valentine's Day blog, so my children helped me make this short video to show you how it's done. Thank you, Dharti and Sanjay. It was fun working on this blog post with you.